Trying to find focus and guidance.
I am chomping at the bit… need some forward momentum.
The old me would be going stir crazy by now.
 But I am holding it together rather well and being a bit more thorough with my decision making.
Normally when I hit this point I tend to act in haste.
I get so "done" with things and fed up that my impulsive nature takes over.
I act without thinking.
I get anxious. Nervous. A truly physical reaction occurs when I am stagnant too long.
As a matter of fact most of my biggest life changing moments were all based on impulse.
Where I felt the the overwhelming urge to just do it. Whatever it was it took over and I almost had no choice in the matter.
I moved to Orlando in 2000 because I wanted to get involved in the entertainment industry and one of my closest friends lived out there and work for Nickelodeon Studios back when production was still in Orlando. My granddad would not let me move to LA. I guess perhaps that was too far?
I then wound up back  here in Grand Rapids truly on an impulse simply because I was chasing a dream. Not gonna get into details because that is another story for another time but yeah. I drove home and my car had issues and long story short I was not able to get back down to Orlando. A regret I carry but also it was a life changing event. My life went from upswing to constant struggle and trying to find stability.
You would have thought that would have taught me a lesson about my impulsive nature but it didn't. I still struggled with impulsive decisions that backfired. I am such an optimist that all I saw were the great things that occurred due to my haste instead of the destruction I was doing to my life and those around me.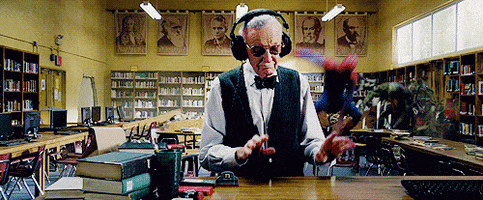 Now that I have matured I am a lot less impulsive.
I also am in a relationship and that too has caused me to slow down.
Every choice I make has an effect on my man, on our relationship.
It took me a while to figure that one out. Years actually.
So while I am so ready to scream, run, jump at the first opportunity that comes along to move forward I am not.
I am now taking time to plan, organize and make sure it is the best for both me, and my other half.
It has taken a lot of growth to finally reach this point, but boy am I glad that I finally have.
If only I would have done this years ago.